Speakers' Biographies
Joseph Scanlon
Professor Emeritus and Director of the Emergency Communications Research Unit, Carlton University

Joseph Scanlon is Professor Emeritus and Director of the Emergency Communications Research Unit. He joined the School as an assistant professor in 1965, having previously been a visiting lecturer in Political Science and Journalism. He was Director of the School from 1966 to 1973. He became involved in disaster research in 1970 and in 2002 received the Charles Fritz award from the International Research Committee on Disasters for his lifetime contribution to Sociology of Disaster.
He holds a Bachelor of Journalism (he was university medalist) and a Diploma in Public Administration from Carleton and an M.A. (Politics) from Queen's. He worked professionally in radio, print and television and was both Washington and Parliamentary correspondent for the Toronto Daily Star as well as a field producer and editor with CBC television, the National.
His current interest focuses on a number of disaster-related topic including the role of the media in disaster, the handling of large number of casualties, the handling of contaminated casualties (a topic he studied when he had an Oak Ridge fellowship to work with Dr. Erik Auf der Heide at the Agency for Toxic Substances and Disease Registry (ATSRD), a CDC agency in Atlanta.
Most recently, he has studied the handling of large number of dead, a study he began with research on the 1917 Halifax explosion but continued with a US-funded study (with US colleagues) of the handling of dead after the Indian Ocean tsunami a SSHRC-funded study (with Canadian colleagues) of Canadian mass death incidents plus a current SSHRC-funded study of how three Ontario communities dealt with the dead during the 1918-20 pandemic..
Professor Scanlon has published roughly 200 books, book chapters, monographs, articles in peer-reviewed and professional journals as well as more than a dozen case studies of emergency incidents mainly in Canada but also in Australia and France. Recently, he has lectured in Oslo, Copenhagen, Coventry, Dublin, Wellington, Canberra, Melbourne as well as at the British and Australian emergency colleges and in Canada and the United States.
_________________________________________________________________________________
Alex Ferworn CD, PhD
Professor, Graduate Program Director–Computer Science, Ryerson University.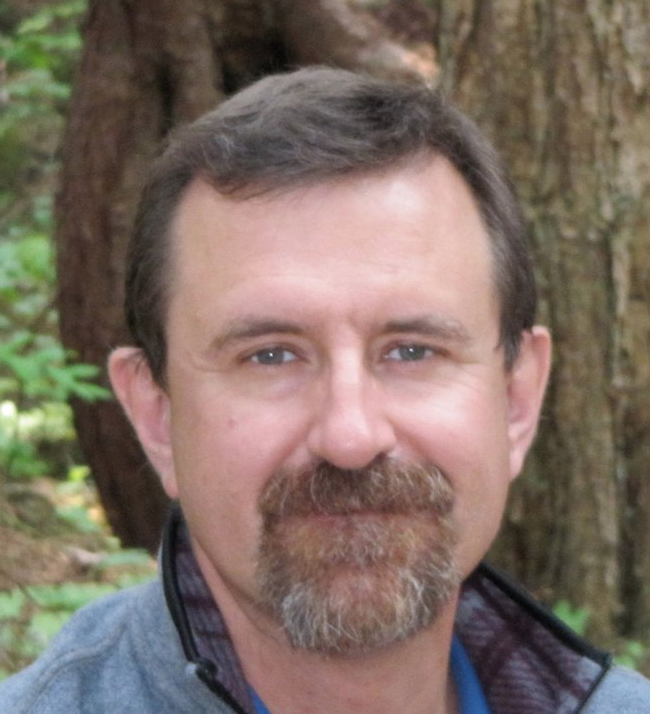 Prof. Ferworn received his Doctorate in Systems Design Engineering from the University of Waterloo, his Masters in Computing and Information Science from the University of Guelph and his Bachelors degree in Applied Computer Science from Ryerson University, where he is currently a faculty member in the School of Computer Science, Associate Chair and Director of Graduate Programs in Computer Science and Director of a number of Certificate programs including the Certificate Program in Disaster and Emergency Management. He serves as the Faculty Liaison for the Chang School of Continuing Education and the faculties of Science and Engineering and Architectural Science.
He has a broad range of research interests related to the field of Computational Public Safety which usually have something to do with dogs and/or robots. He has a special interest in topics related to Urban Search and Rescue (USAR) and Chemical, Biological, Radiological and Nuclear explosives (CBRNe). Prof. Ferworn has been collaborating with the USAR and CBRNe Response Team (UCRT) of the Ontario Provincial Police since 2005. He has worked extensively with USAR teams in Canada and the United States on a broad range of technology issues. In 2007, his Canine Augmentation Technology (CAT) project was awarded two Ontario Government Showcase Awards of Excellence for Project Achievement. In 2009 he was named an "Information Technology Community Hero" by the Information Technology Association of Canada (ITAC). In 2010 he was nominated as one of the "Best Lecturers" by TV Ontario's "Big Ideas" program. He is the author of numerous peer-reviewed papers and has contributed chapters to various books. His work has been popularized by extensive coverage in the media.
His road to academia was a convoluted one. He started his career as a member of an infantry battalion in the Canadian Army (Militia) where he spent 14 years and was awarded the Canadian Forces Decoration (CD)—retiring as a Captain. At approximately the same time he worked for various telecommunication enterprises in progressively senior roles providing business solutions enabled by technology.
He is happily married, has two wonderful daughters and often ponders how he got here from there.
__________________________________________________________________________
Mark Schwartz, PhD.
Associate Professor and the Area Coordinator of the Law, Governance, and Ethics Area at the School of Administrative Studies, York University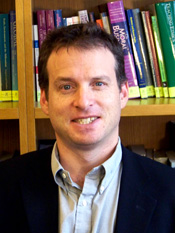 Mark S. Schwartz is Associate Professor at York University's School of Administrative Studies in Toronto, Canada. Dr. Schwartz received his JD from Osgoode Hall Law School at York University, and his MBA and PhD specializing in business ethics from the Schulich School of Business at York University.  In addition to York University, Dr. Schwartz has taught business ethics and corporate social responsibility at Dalhousie University, Tel Aviv University, Bar Ilan University, the Interdisciplinary Center Herzliya, as well as The Wharton School of the University of Pennsylvania.  Dr. Schwartz has published in such journals as Business Ethics Quarterly, Journal of Business Ethics, Business & Society, Business and Society Review, Corporate Governance: An International Review, and Business Horizons. Dr. Schwartz is a Research Fellow for the Center for Business Ethics, Bentley University, and has consulted to a number of companies on business ethics-related matters.  His most recent book is entitled Corporate Social Responsibility: An Ethical Approach (Broadview Press, 2011).
____________________________________________________________________________________________________________________________________
Jeremy Paulus
Infrastructure Ontario's (IO) Emergency Management and Security Specialist
Jeremy Paulus is Infrastructure Ontario's (IO) Emergency Management and Security Specialist. He has over 11 years of experience as a professional in the field of risk management covering both corporate and operational perspectives. This has included work in municipal, provincial and federal government organizations as well being a consultant.
For the last 4 years Jeremy has been responsible for developing IO's programs in the area of facility emergency management, business continuity, physical security and security screening. He supports Ministries in the development of their related risk management programs and oversees service providers from a program and operational perspective.
Jeremy has a B.A. (Criminology) from the University of Toronto and a M.E.S (Mitigation Planning in International Border Regions) from York University. He also is accredited as a Certified Business Continuity Professional (CBCP).
Jeremy can be reached at 416-326-0483 or jeremy.paulus@infrastructureontario.ca
_________________________________________________________________________________
Bob Riddell – CPP, Director, Security & Life Safety,The Cadillac Fairview Corporation Ltd.
Over the past twenty-five years, Bob has held security management positions within HSBC Bank Canada, Canadian Bankers Association, Royal Bank of Canada and, since 2006, provides his experience to the world of property facility management in his role as Director, Security & Life Safety at The Cadillac Fairview Corporation Ltd (CF).
Bob has developed a varied expertise including: investigation of various criminal offences; management & training of Managers and personnel within security operations; creation and implementation of corporate security & life safety policies, procedures and protocols including emergency response and incident management; application of physical, electronic and digital security systems or devices; threat risk management; executive protection and workplace violence prevention; audit and compliance with various related legislative requirements.
He is a Certified Protection Professional (CPP) member in ASIS, having recently been elected to their Commercial Real Estate Security Council; a Founding Member and Chair of the newly formed BOMA Toronto Security Risk Management Advisory Council (SRMAC).  He is also an Associate Member of the Canadian Association of Chiefs of Police.
As part of the Cadillac Fairview National Security Team, Bob shares in the strategic oversight of various security, fire prevention and life safety operations that contribute to the safety of Cadillac Fairview's staff, tenants and patrons.  Bob is a member of the CF National Emergency Response Team and has participated in the 'hand's on' oversight of a wide variety of events and incidents including the Toronto G20 and Urban Eatery incident.  Bob's focus is on team building; assessment of potential risks and hazards; and liaison with security stakeholders.
_________________________________________________________________________________
Roy Manias, Director, Security and Life Safety, The Cadillac Fairview Corporation Limited
Roy Manias has 22 years of Security and Life Safety Experience at high profile mixed-use urban properties. His career with The Cadillac Fairview Corporation Limited has progressed to his current role as Director, Security and Life Safety.
Over the last six years, Roy held overall operational responsibility of the Security and Life Safety Program for the Toronto Eaton Centre   The Toronto Eaton Centre is Canada's premier shopping destination and one of Toronto's most popular tourist attractions.
Roy has completed emergency management training at the Canadian Emergency Management College in Ottawa and with Emergency Management Ontario.  Roy holds a Bachelor of Arts Degree with Honours from York University
_________________________________________________________________________________
David Sulston
Director, Security at Oxford Properties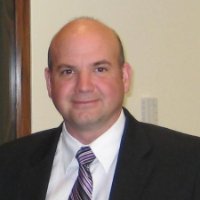 David is the National Director of Security for Oxford Properties, one of Canada's largest property management companies, and is responsible for overseeing the protection of retail, residential, industrial and commercial property assets. David has been involved in the involved in the Security industry for over 25 years, and is board certified through ASIS as a Certified Protection Professional, and Physical Security Professional. David sits on the Board of Directors for TAPPS (Toronto Association of Police and Private Security), is a founding member of the Commercial Real Estate Financial District Security Group and is an active member of BOMA Toronto Security and Risk Management Advisory Committee.
_____________________________________________________________________
Eva Cohen
THW (German Federal Agency for Technical Relief) Liaison Officer in Canada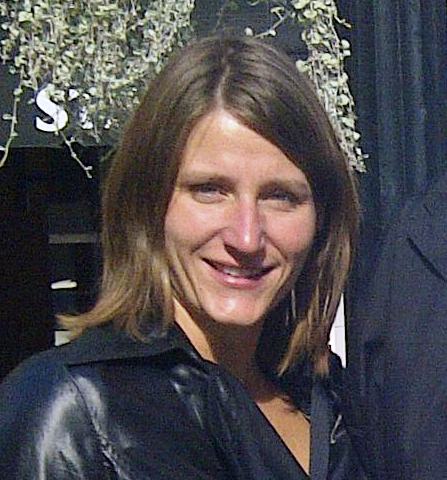 Eva was born in Meisenheim, Germany, in 1977.  She was brought up in a village in the Middle Rhine winegrowing area, near Bacharach. Eva attended schools in Bacharach and Bingen and was actively involved in the local rowing club and with her horses and other animals.
Eva studied at the Universities of Mainz and Regensburg; where she was awarded a bachelor's degree in English and Geography.  Her real passion is horses. In 1996, Eva did an apprenticeship in horse training, riding instruction, and stable management in Mittenwald, in the Bavarian Alps. She moved to Garmisch-Partenkirchen, where she became an active member of the THW, (the German Federal Agency for Technical Relief) a national volunteer emergency management organisation. She is a certified Search and Rescue Canine Team leader and trained her own dog to be a certified search and rescue dog. During this period she worked as a veterinarian's assistant in a clinic treating small animals.
Eva moved to Canada in 2003 where she founded Hanoverian Alkor Stables, in Cantley, Quebec, a small family business for breeding and training world-renowned Hanoverian horses.
Eva has been active in promoting the concept of a volunteer-based emergency response organisation in Canada modeled on the THW and has recently become THW Liaison Officer for Canada. The THW has a membership of over 80,000 volunteers in over 650 locations across Germany. It is federally organised and equipped but operates in support of local first responders as well as forming the core of German government immediate and longer term response to international disasters. The THW has been deployed in more than 130 countries since 1953.
Eva organised a visit to the THW in Germany by Minister of National Defence, Peter MacKay, in 2010 and two high-level visits to Ottawa by the President of the THW, Albrecht Broemme, who met with federal ministers as well as provincial and municipal leaders. Eva is actively pursuing her goal of establishing a nation-wide organisation based on the THW model in Canada. She is currently working with the City of Ottawa to establish a volunteer emergency response pilot project for the city.
Eva is a keen rider, rower and ice hockey player. She is married to Richard Cohen, former Senior Defence Advisor to the Minister of National Defence. They have two sons; Robin aged 8 and Julian aged 6.
________________________________________________________________________________________
Laura King
Editor, Fire Fighting in Canada and Canadian Firefighter and EMS Quarterly magazines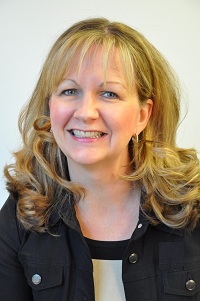 Laura King is the editor of Fire Fighting in Canada and Canadian Firefighter and EMS Quarterly magazines. She has been a journalist for more than 25 years and has worked as a reporter and editor for newspapers and wire services across Canada including the Halifax Herald, the Ottawa Citizen, the Edmonton Journal and Southam News.Laura is a former Canadian correspondent for The Deal, a business newspaper in New York, and she writes a regular column for a U.S. legal magazine, The American Lawyer. Although not a member of the fire-service, Laura has spent considerable time training and learning to better understand the industry she covers; she has attended dozens of fire conferences across Canada and in the United States, has participated in myriad training exercises and has visited fire departments from British Columbia to Newfoundland.
Laura reluctantly ventured into social media a few years ago after her publisher told her to. Now, she's a social media-savvy editor who couldn't do her job without Twitter, which she wishes had existed when she was a rookie reporter chasing fire trucks and ambulances and hounding detectives for information. Laura lives and works in Oakville with her two hockey-playing sons and her husband Gerry, who is also a journalist. Follow her on Twitter – @fireincanada.
________________________________________
Rob McDonald
President, Ontario Association of Emergency Managers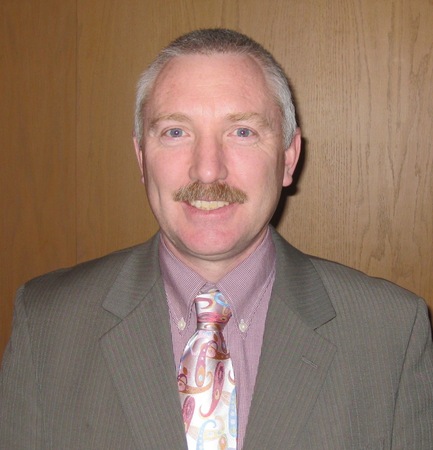 _________________________________________________________________________________________________
Basia Schreuders, MPA, CEM
Co-Chair, IAEM-CANADA GOVERNMENT AFFAIRS
Basia Schreuders is a Certified Emergency Manager (CEM) and co-chair of the Government Affairs Committee of the International Association of Emergency Managers (IAEM) Canadian Council.  Basia has Emergency Management experience in Chemical, Biological and Radiological and Nuclear hazards, public health emergencies, security and natural disasters.
Mrs. Schreuders served as the Chief of the Radiological Emergency Response Unit for the City of New York (NYC), Department of Health and Mental Hygiene where she participated in many NYC field operations and regularly scheduled mass gathering events.
While living in NYC Mrs. Schreuders completed her MPA in Emergency and Disaster Management at the Metropolitan College of New York.  She also trained in Israel with the Israeli Military Industries Academy and was a Volunteer Partner in the Disaster Planning and Response Unit with the American Red Cross of Greater New York.
In Canada Mrs. Schreuders served as the Chief of the Health Portfolio's (Health Canada and the Public Health Agency) Operations Centre where she managed response operations for the Health Portfolio's whole-of-government response to the H1N1 pandemic, the Vancouver 2010 Olympic Games, the G8/G20 Summits, the 2010 Haitian Earthquake, migrant vessels, Avian Influenza outbreaks, the Cholera Outbreak in Haiti and the nuclear emergency in Japan.
Presently Mrs. Schreuders teaches Emergency Operations Centre management at Algonquin College and is the Senior Health Security Advisor for the Centre for Emergency Preparedness and Response at the Public Health Agency of Canada.